Entertainment
Reactions as actress Inem Peter shares mouth-watering photos
Nollywood actress, Inem Peter's has used her new Instagram post to share new photos of herself on her outing to the beach.
She took to her Instagram page to share the post, in which she was seen having a good time on her outing.
Upon seeing her post, her movie colleague, Pat Ugwu could not help but react as she expressed her opinion on her new post.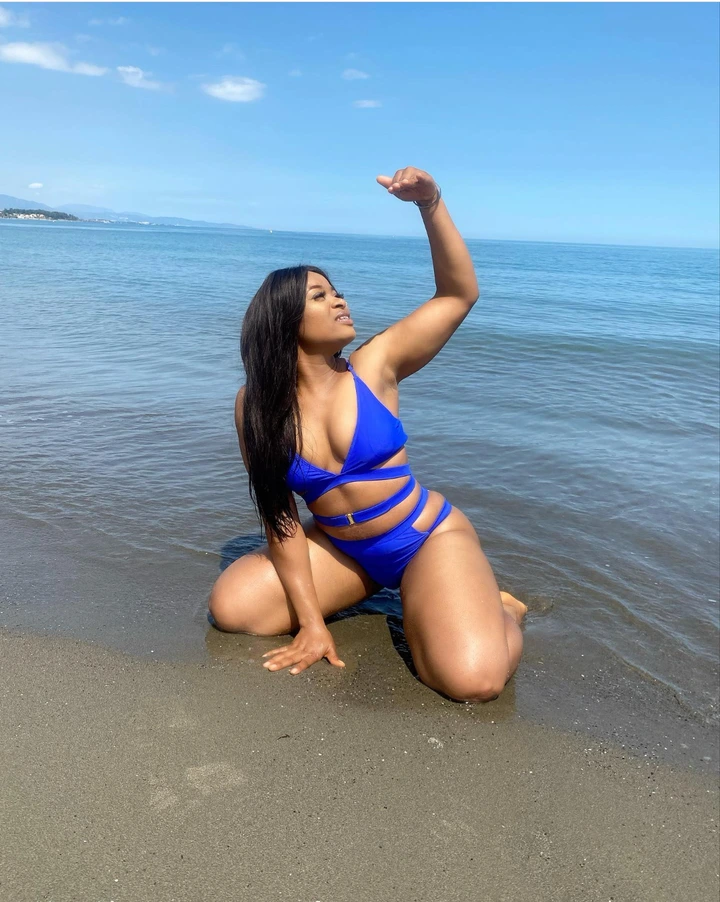 In her latest post, she showed up in a swimwear outfit that looked good on her. Her neatly done makeup caught the eye as it matched the color of her skin. She appeared with a beautiful hairdo that enhanced her beauty.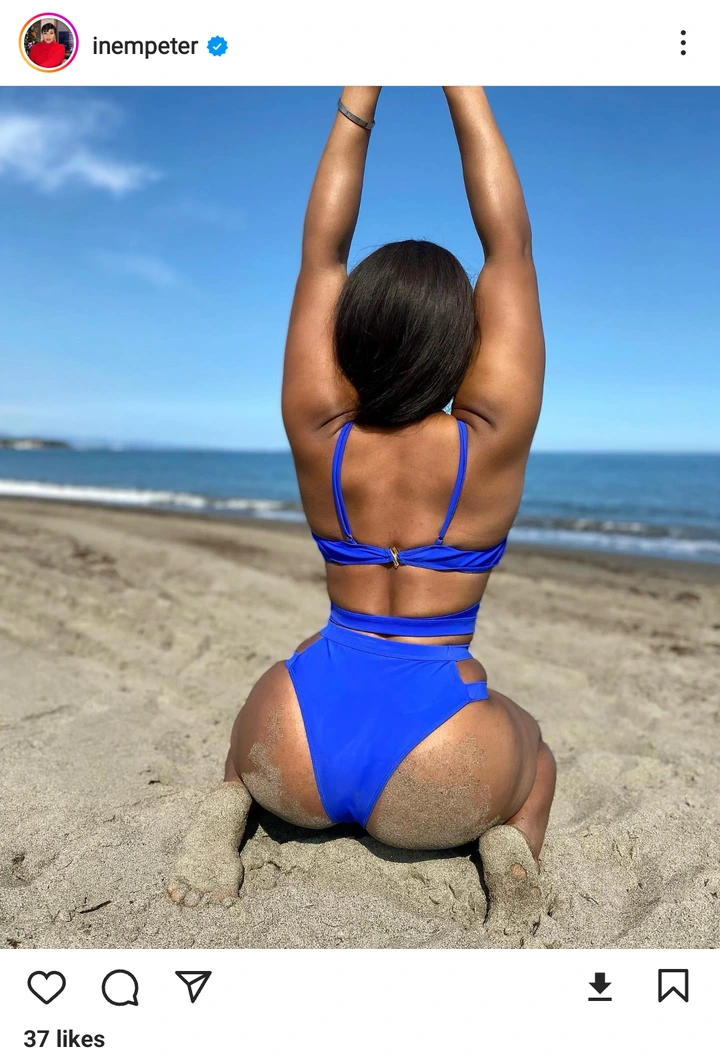 The actress has established herself as a well-known figure among her fans on social media, which has helped her achieve more fame in recent times.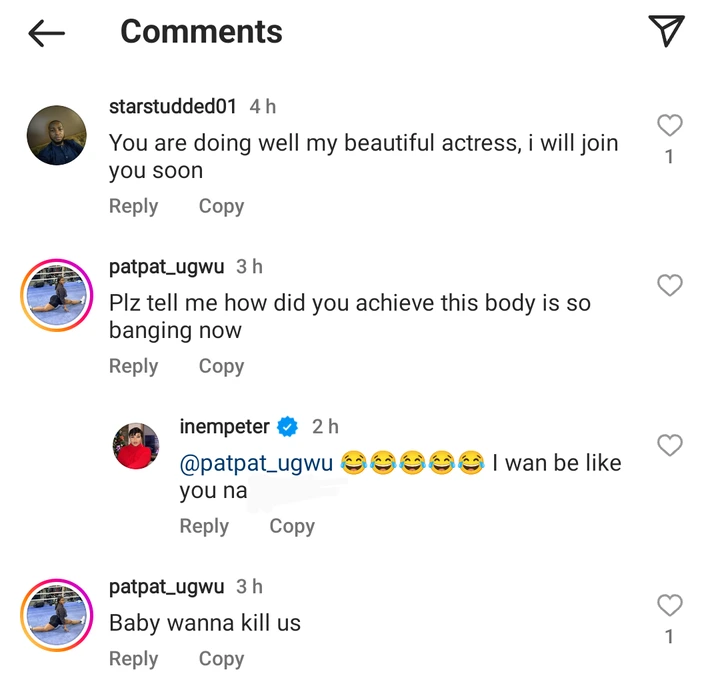 After coming across her new post, her colleague, Pat Ugwu, was quick to react after seeing her new post by saying, "Please tell me how you achieved this body that is so banging now."
This reaction shows that her new post is well-appreciated by her colleague, as shown by her positive remark.