Entertainment
I shed tears every morning over Ifeanyi's death – Davido Opens Up
Nigerian music sensation Davido has revealed his experience overcoming the tragic loss of his son, Ifeanyi Adeleke. The renowned artist shared his heartfelt journey during an interview with the Million Dollar Worth of Games Podcast, which was published on Monday.
He expressed how he managed to create his remarkable album titled 'Timeless' despite the devastating loss of his beloved child. Davido expressed that many anticipated somber melodies in his album, but instead, he delivered captivating and lively tracks.
He explained that he chose to offer listeners exhilarating music because he strongly believed his mother and son were joyfully dancing together in the realms of heaven.
The charismatic OBO crooner further shared that although he has come out of the shadow of his son's death, he still finds himself shedding tears every morning as a poignant reminder of the grief.
He expressed, "As I gazed at my reflection in the mirror, I had a moment of realization. It dawned on me that beyond my self-interest, I have a lot of individuals who genuinely care for me and rely on me. Moreover, my dear departed son watches over me from above, urging me to remain strong."
He continued, "Every day, I feel his absence deeply. Tears well up in my eyes each morning, even if they remain unseen by others. In that private moment of reflection, I reminded myself that my life holds significance beyond personal aspirations.
I am aware of the profound love bestowed upon me by a lot of fans, as well as the weight of their expectations. I find solace in the fact that my departed son continues to watch over me."
In addition to fulfilling my primary duty of being a pillar of strength for his mother, I recognize that I must also summon strength for the world.
"The thoughts of my mom and son dancing in heaven serves as a testament to the possibility of rising once more and resuming our endeavors, a testament that can only be attributed to the divine intervention of God."
"Both my wife and I found solace and support in our unwavering faith. We witnessed the miraculous alignment of circumstances, leading to improved performances and business ventures."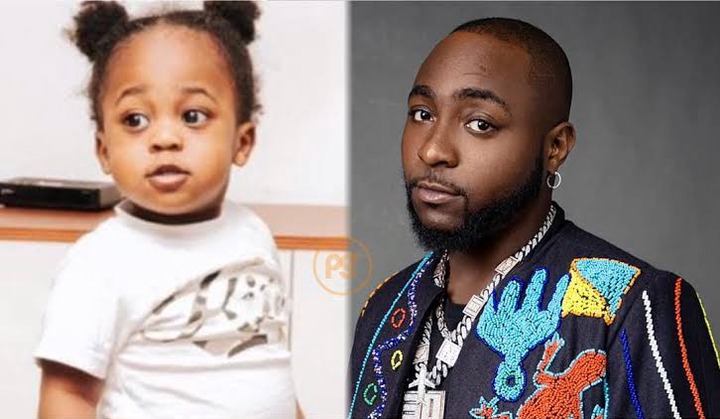 Tragedy struck on October 30, 2022, when Ifeanyi met his untimely death by drowning in a pool located at the residence of the renowned singer in Lagos.
Despite this heartbreaking loss, Davido defied the odds and unveiled his highly anticipated fourth studio album, 'Timeless,' in March 2023.